Some guestbooks are just that- books for guests to write in. They contain well wishes that are read once and them put on a shelf for the rest of their lifetime. How can guestbooks be interactive so that your guests want to sign, but also something that you would want to display for years to come?
We've all seen the fingerprint balloon guestbooks of the last few years, but from my experience, they can get messy and turn out less than spectacular. Here's an idea for a cute guestbook (without the mess!) that you can display after the wedding as art in your home.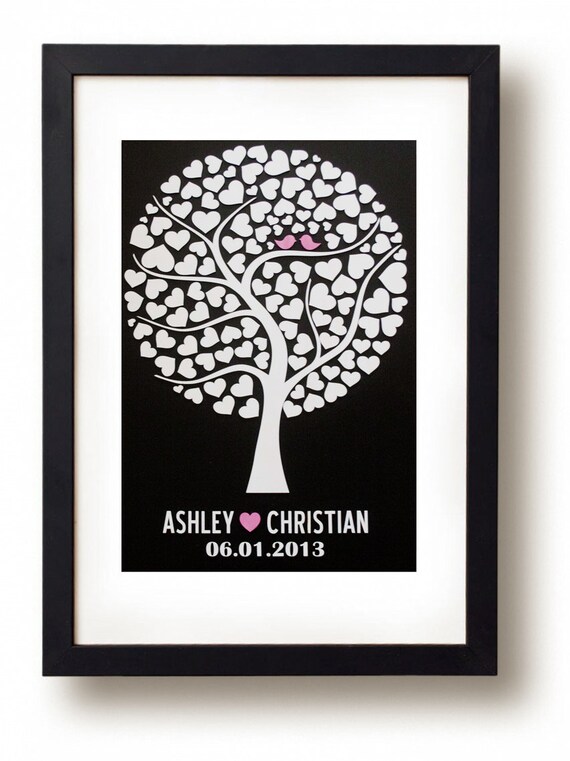 This piece is custom made on Etsy by Totally Salinda and can be found here. This piece has 110 wooden hearts that can be signed by your guests. Even without signatures, it looks gorgeous!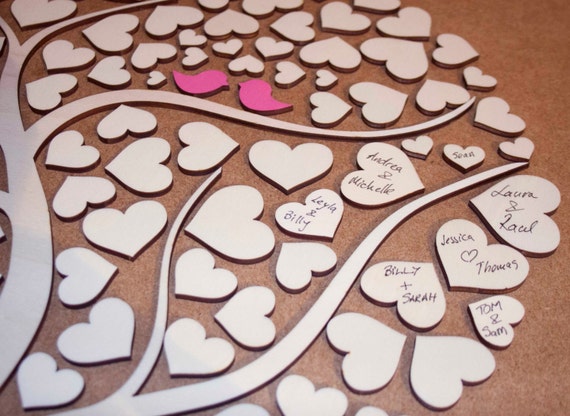 Each individual piece is lazer cut so you can customize nearly every part, including color and font!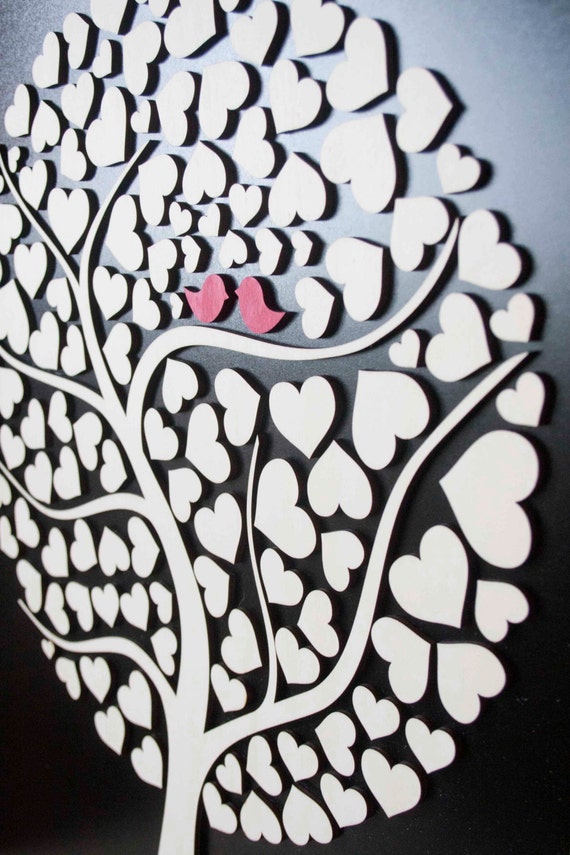 Why is this guestbook so on-trend right now?
First of all, brides want a reinvention of the classic guestbook. Pages and pages of empty lines are outdated and boring. This not only has no pages, it's also a piece of 3-D art that can be reused as home decor after the wedding's over. Green weddings are a major trend lately, and wooden guestbooks bring the perfect earth elements. Even more, trees are in demand for rustic themed weddings, which are a significant number of weddings in the last few years. And, as always, anything that can be exactly customized to what the bride and groom want is always in demand.
So even if you're not choosing this guestbook, keep these tips in mind for a wedding keepsake that you'll enjoy for years to come!